Over the last few weeks the number of crises seem to have increased. We're all seeing tragic stories of people facing unimaginable situations all around the world and any number of these crises could benefit from our resources and support.
Right now, families across Ethiopia are facing yet another food crisis and we have an opportunity to avail of matched funding to provide immediate food relief for thousands of people. With this matched funding we can make double the impact!
Ethiopia is experiencing a severe food shortage due to two failed harvests. Through our current programmes in Ethiopia, Tearfund Ireland have trusted partners who are able to bring immediate food support to these families and provision of seeds to the farmers. And, by working alongside Tearfund Canada, our food emergency funding is being matched by a generous Canadian donor. So, any funds we can raise, up to €15,000, will be doubled which will enable us to get immediate food and seeds to more families.
What is Happening In Ethiopia?
Due to heavy rainfall the first crop failed and the second failed by lack of rainfall. This project targets over 9,000 people in the Abela Abaya and Hobicha Districts of Ethiopia where people are already extremely vulnerable to food insecurities. The ongoing conflict in Tigray has caused instability in the region, and combined with the impacts of Covid-19, families struggle to afford basic necessities. The reliance on crops is vital for people to feed their families. With two crop failures, food has become scarce and farmers don't have the money to purchase new seed.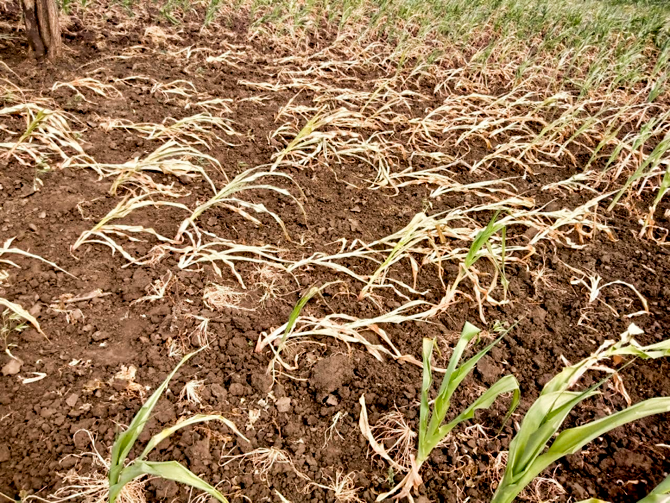 Photo: Withering crops in Ethiopia Credit: Tearfund Canada
What are we doing?
Along with providing immediate food relief, our local partners will also provide seed for planting and training in sustainable farming methods to help the farmers have the best possible chance for a successful crop.

Alongside our local partners, and with the additional support of Tearfund Canada and their donor, will be providing the following support:
Immediate, emergency food aid

to targeted families
Purchase and distribution of seed
Training in agricultural support and sustainable farming practices
By incorporating agricultural training and seed provision, we're helping to ensure the farmers have a stronger chance of a successful harvest and a steady food supply.
What Can You Do?
Tearfund Ireland is committed to prayerfully and financially supporting the people of Ethiopia. Through our established Self-Help Group project, we know the remarkable people of Ethiopia and their incredible skills, resilience and faith. We want to see them overcome this challenge and we ask that you prayerfully consider giving today.

Every euro raised by Tearfund Ireland, up to €15,000*, will be matched by a generous Canadian donor. So, if we raise €15,000, it means €30,000 will be donated to the food relief project.

Because of the nature of this food emergency, this matched funding is time-bound.

Will you consider making a donation by 20th September? Please give what you can and, remember, your donation will have twice the impact!

Donate HERE today and help us reach €15,000 to help the people of Ethiopia move beyond the current food scarcity.
"They shall hunger no more, neither thirst anymore; the

sun shall not strike them, nor any scorching heat. For the

Lamb in the midst of the throne will be their shepherd,

and

he will guide them to springs of living water, and

God will wipe away every tear from their eyes."

~Revelations 7:16-17
Please pray:
For those whose livelihoods are threatened from depleted harvest, lost income and failed crops.

That God will provide for the needs of those facing difficult circumstances.

For the local church partners as they serve and support the those in need.
* Any amount over €15,000 raised for this food emergency will be directed to similar projects in Ethiopia or where the need is greatest.
Photo: A farmer examining his bean and maize crops. The withered plants provided no grain.
Credit: Tearfund Canada