TODAY, STAND ALONGSIDE PEOPLE WHO HAVE LOST THEIR LIVELIHOODS DUE TO THE PANDEMIC. YOUR GIFT CAN HELP END HUNGER AND DESPAIR FOR PEOPLE IN DESPERATE NEED.
---
On 29th December, Annie, a 79-year-old grandmother-of-10 from the Liberties in Dublin, became the first person vaccinated against Covid-19 in Ireland. Since then, we've had a roadmap to recovery from the pandemic, and we are beginning to have hope for the future.
Unfortunately, that is not the case for many of the places where Tearfund Ireland works. Many people will have to wait several months before they will have access to a vaccine.
Dalia's Story
Like many families escaping the conflict, Dalia fled Syria in 2013 with her husband and seven children. Seeking refuge in Lebanon, they only intended to stay a short time but the situation worsened and their former home was destroyed. Helping to overcome their recent challenges, her husband eventually found work and their situation seemed to finally be improving.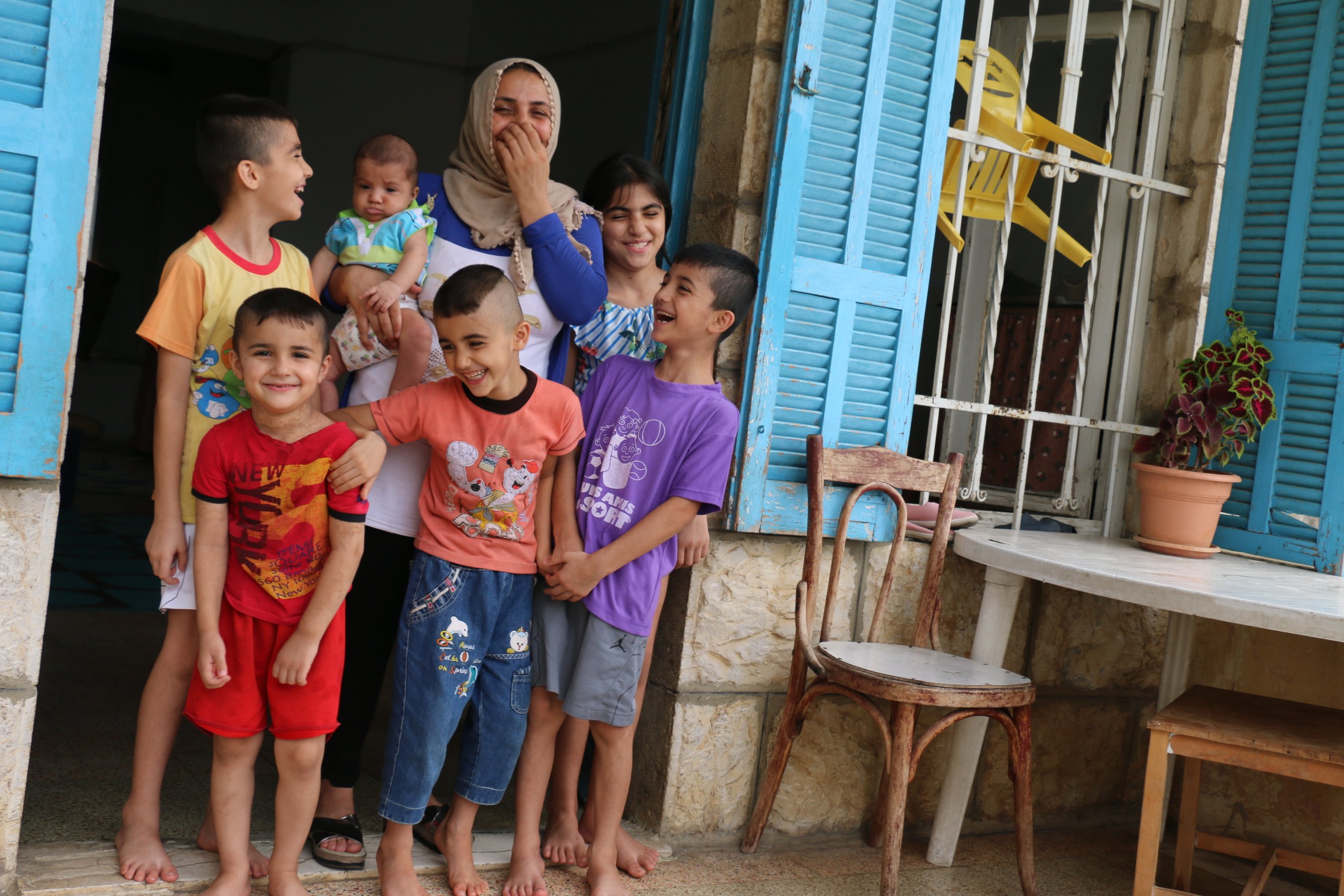 Photo: Dalila receiving the help she needs. Credit: Tearfund Ireland.
But during this pandemic, life has once again become quite challenging. Despite his best efforts, her husband can no longer find work, food expenses are now very high and basic things like chicken and eggs are unaffordable.
With your help, our local church partners will provide families forced into circumstances beyond their control like Dalila's with emergency supplies and food vouchers.
'The church has treated us so well. I am so thankful that the church is sharing our burden and thankful to everyone who donates to make this possible'.

Ahmed's Story
My name is Ahmed. I have a wife and four children. In Yemen, we live in a small vacant shop with my mother. We rely on earning a daily wage from casual labouring, but there are no jobs because of coronavirus. We have not paid our rent for five months because we don't have any money. We cannot buy food for the children. I go out every day to look for work so we can try to keep paying our rent. My mother also needs medicine.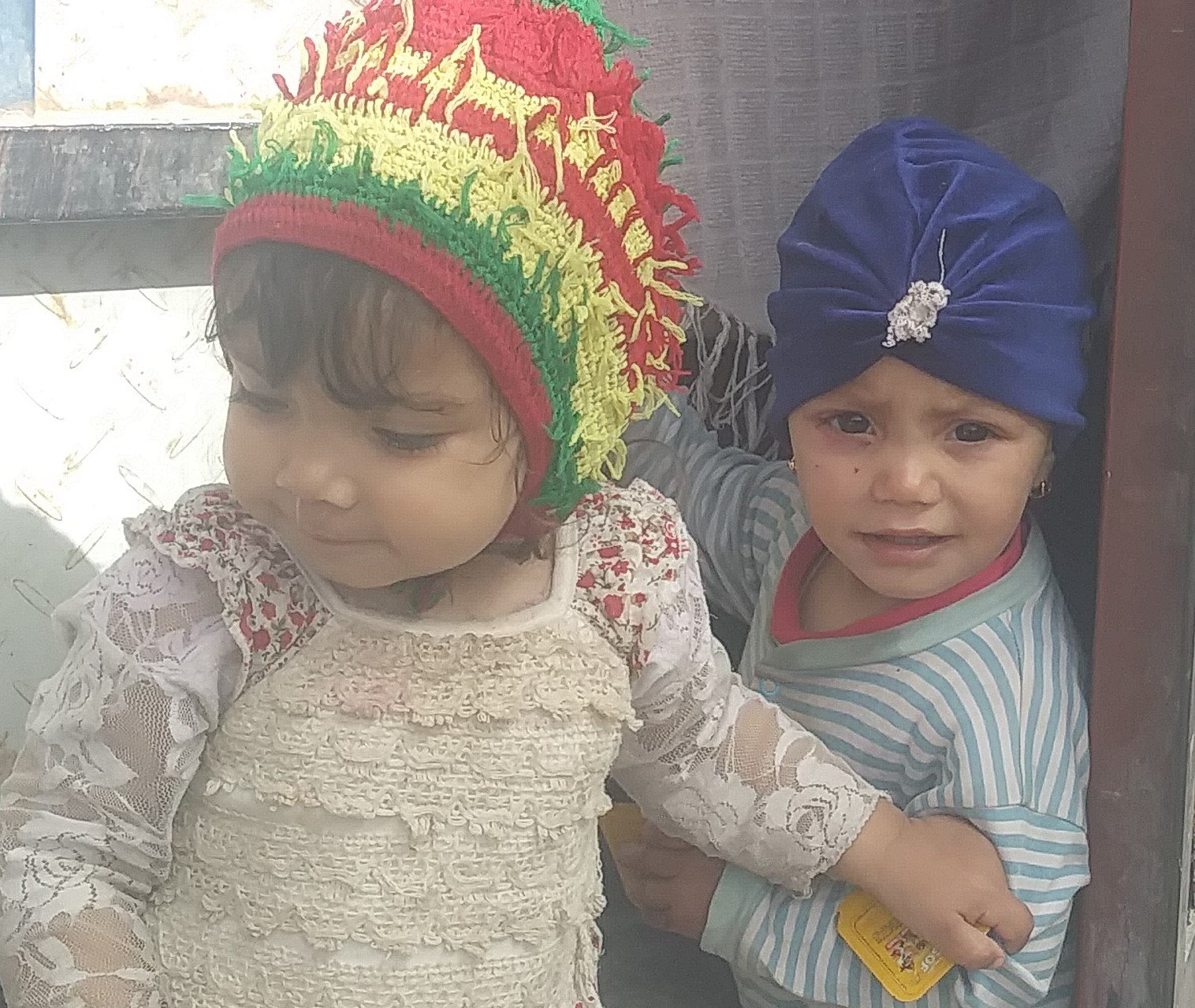 Photo: Some of Ahmed's children. Credit: Tearfund Germany.
Before we received a food basket, our children didn't sleep for several days because they were so hungry. I've seen our neighbours going through their rubbish to try to find scraps to eat. I was worried I would find my children doing the same.
Since we started getting food baskets two months ago, the children have been eating three meals a day. Thank you.

Zewditu's Story
My name is Zewditu. I have four children. My husband passed away 11 years ago. Before coronavirus, I managed to make a living by selling coffee and fast food from a stall in the centre of town that the local government leased to me at a reduced rate. But, when Covid-19 broke out, many customers stopped coming, and also, most of the daily labourers suddenly lost their jobs and they didn't need drinks or food anymore.

I had to close my business. For seven months, we stayed home because of local restrictions. I sold my business furniture and equipment in order to keep feeding my children. I wondered how I would ever get established again. But then, through my local Self Help Group, I received a grant of €35, which meant I could buy stools, tables, kettles, flasks and cups.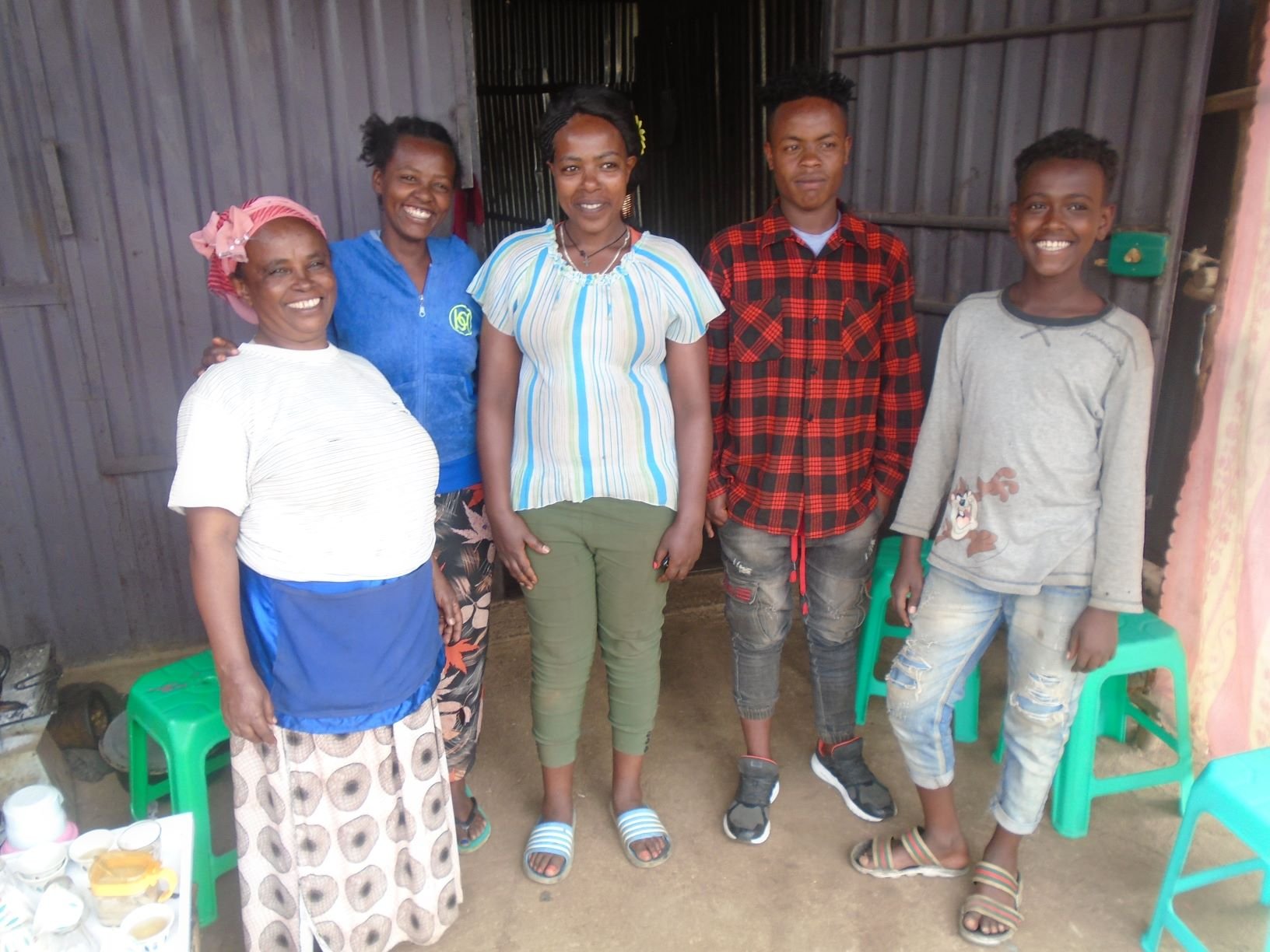 Photo: Zewditu with her children. Credit: Tearfund Ireland.
Now, thanks to God, I have my business again. I have given it a new name – Besu Yihunilign – which means 'Let my success depend on God's will'. The money I received may look small to other people but I know that it brought me out of depression. I am now hopeful and confident that I can expand my business and open a small restaurant. With God, all things are possible.

Your gift can help end hunger and
despair for people in desperate need.

€26 could provide two families with a hygiene kit, including soap, antiseptic, toothpaste, sanitary towels, shampoo and washing powder.

€90 could provide enough clothing for three children living in temporary shelters.

€220 could provide food vouchers for two families to prevent them going hungry.
Or, if you don't already give regularly to our work, would you consider becoming a regular giver? A monthly gift of €21 has the potential to become €362.32 over 12 months, after we claim tax relief.
Your gift can bring hope to people around the world who will have the longest wait for a Covid-19 vaccine.
Cover Photo: Dalila receiving the help she needs. Credit: Tearfund Ireland.